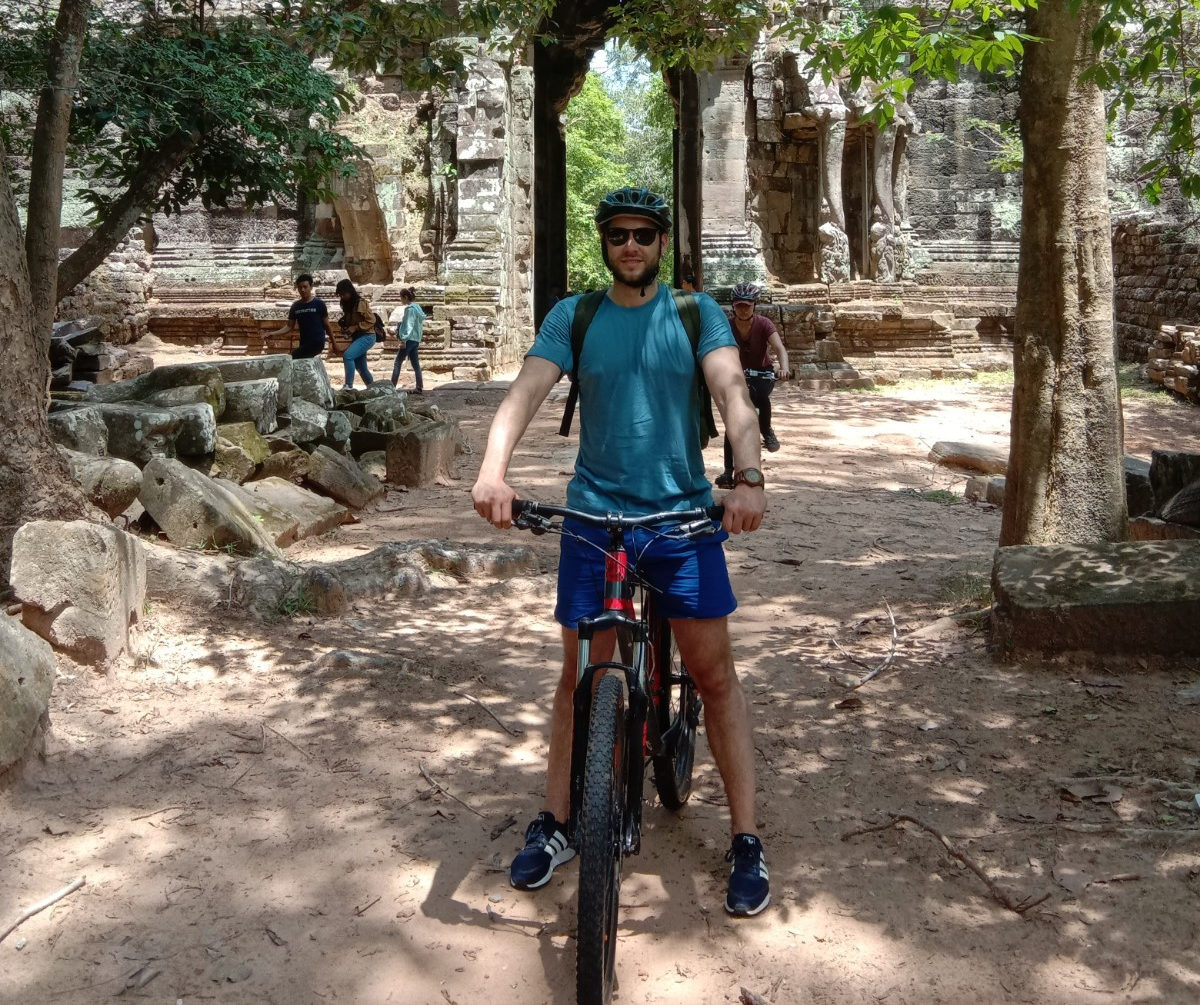 Half-Day Bike Tour in Angkor
About This Tour
Location

Angkor Site

Duration

Half-day-tour

Tour start

7:30am – 12:30pm

Total distance

16km( Approx)
Please note
The price is per person. Our tour groups size are nice small, from a minimum of 2 to a maximum of 7. We also arrange private tours, these can have custom itineraries for groups of 4 or more. Please kindly contact us to find out more.
Details Complimentary
At 7:30 o'clock leaving from the hotel directly to the ticket booth to buy the ticket for the temples. Cycling on the Charles De Gaulle road to the largest monument religious in the world.
After walking around this mysterious site, we will continue to ride to see a massive gate of Angkor Thom city ( victory gate ) where you will learn more about the history of the Angkor civilization and spend some time to take some wonderful photos as we climb the rampart to see a great statue of faces and rainforest around. Backstreet riding on the rampart of Angkor Thom city to explore the hidden temple call "Prasat Chrung". Along the rampart, just 15-minute ride to see execute gate of the Angkor Thom city where is the west side.
Take 45 minutes to see the state temple of the king Jayavarman VII, 216 faces have adorned with 54 towers. The last temple of the king, that merges two main religious Buddhism and Hinduism.
Included
Professional English speaking tour guide
Modern, high-quality mountain bikes with; large gear sets, disc brakes and good front suspension (Giant).
Helmet
Cool drink and coconut juice
Hotel pick up / Drop-off
Not Included
You will need an Angkor Pass for this tour. If you don't already have one, you can purchase one upon entry to the Angkor Zone.
Please note
that need good shoes and no flip flop if you wish to visit the 3rd floor of Angkor Wat temple, You need to wear long trousers and hide your shoulder.