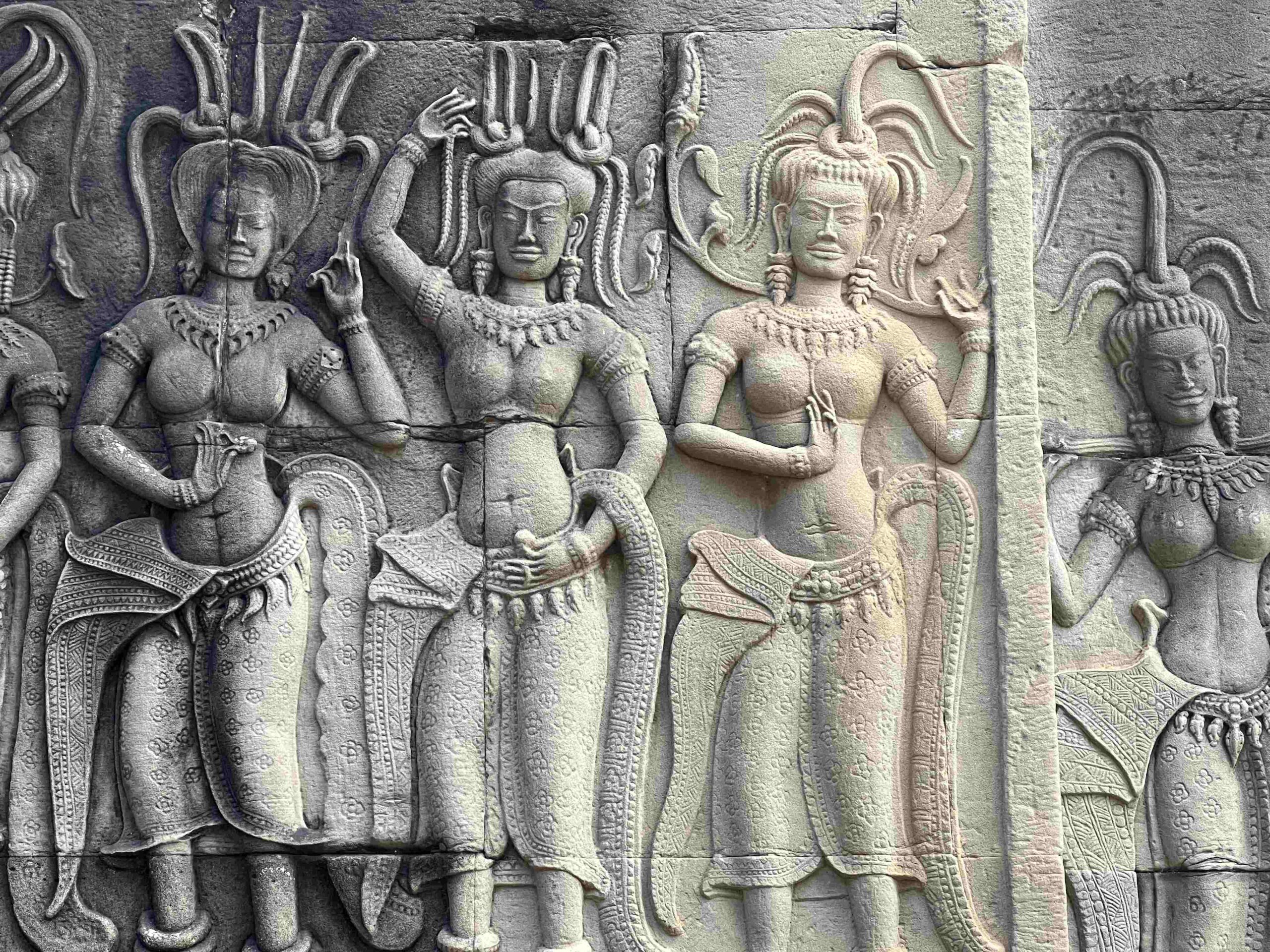 Day 1: Visit the spectacular temples in Angkor Archaeological Park
About This Tour
Location

Angkor small Circuit

Duration

Full-day-tour

Tour start

8:30am – 4:00pm

Total distance

25km( Approx)
Please note
The price is per person. Our tour group's size is nice small, from a minimum of 2 to a maximum of 7. We also arrange private tours, these can have custom itineraries for groups of 4 or more. Please kindly contact us to find out more.
Highlights
Full-day bike tour to Angkor Archaeological Park from Siem Reap
Enjoy your drive with a professional tour guide along back roads in scenic Siem Reap while en route to experience a different side of the majestic Angkor Temples complex and learn the history of the temples.
See majestic Angkor Wat, the masterpiece of the Khmer empire.
Visit the south gate of Angkor Thom And See the magnificent smiling stone heads of the Bayon temple.
Experience the beauty of the Terrance of Leper Kings and the Terrace of the Elephants.
Visit the jungle temple, Ta Prom, where trees intertwine their trunks with ancient ruins.
Enjoy your Khmer-style lunch by Sras Srang lake.
Tours are limited to 7 participants to ensure small groups.
Tours are led by our English-speaking guide, who was born and raised in Siem Reap and knows well the city and its surroundings.
Details Complimentary
Pick-up is at your hotel at approximately 7:30 am. We will forward to the ticket booth to buy the ticket for visiting the temple if our values have done that cause, the tour will start at the main temple(Angkor Wat largest religious monument in the world). On the short circuit tour, you will have the chance to visit the extraordinary historical sites surrounding Siem Reap: We will visit Angkor Wat which is considered to be the greatest of the Khmer temples. There you will find Khmer art which reached the height of its glory in the 12 century. We will then go to the south gate of Angkor Thom and visit the Bayon temple which is the stone facing of Avalokiteshvara and the state temple of the Mahayana Buddhist King Jayavarman VII. The tour then takes us to the Terrace of Elephants the main terrace the KIng sits on to observe the training of elephants. Keep going to see an amazing view of Ta Prohm, left as it was discovered. Kapok trees clasp the sanctuaries with their mighty roots. After Ta Prom, we will take a moment to stop and relax and purchase food and drinks at restaurants and shops. We will then visit the Banteay Kdey temple followed by a short ride back into town to drop off the values at the hotel or some places in Siem Reap. You will find this to be a truly enjoyable way to experience the magic of the temples of Angkor