Should we purchase the temple pass in advance or right away?
You should buy a ticket in the evening time before the day tour. Because if you buy it on the day tour, you need to wake up at 4:30 am. If already bought only 5:00 am.
The ticket office is near the Angkor Panorama Museum on Siem Reap's 60th road, from Jayavarman VII Hospital is 3 kilometers away. There are two options for purchasing tickets: online or at the booth.
Official website of Angkor Enterprise: https://www.angkorenterprise.gov.kh/
Google Maps integration with Angkor Enterprise. https://goo.gl/maps/icZV4q6gZCZf83iD9
Please visit the official website to get the most up-to-date information on the temple pass; we'll merely show you the pricing for now.
Nice places to See Angkor Sunrise!
In the interior of Angkor Wat Temple, particularly the two ponds flanking the causeway is an excellent place to capture the sunrise.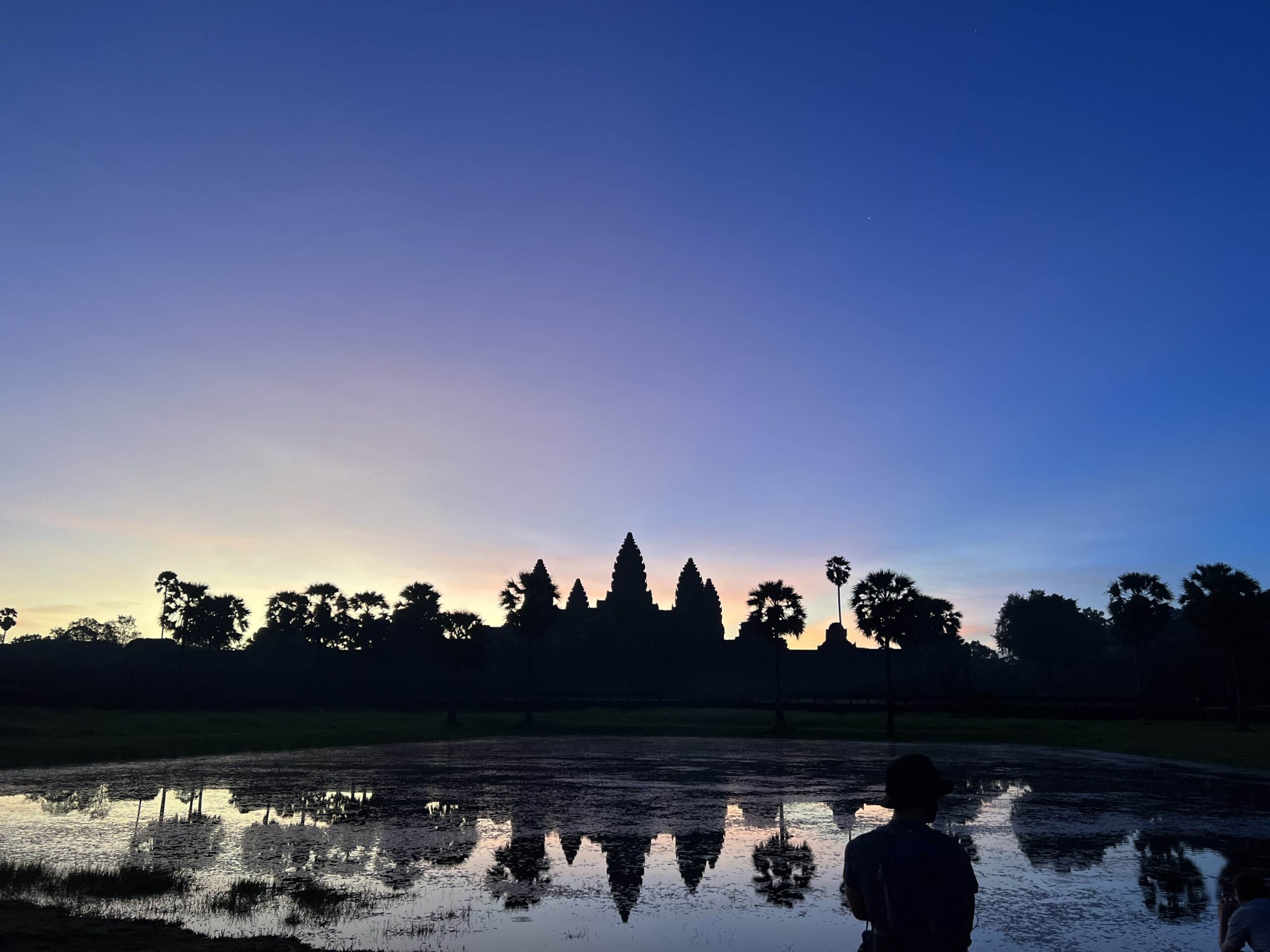 Here, it is the place where all the tourists always stand with tripods to catch up with the sun appearing. Before a Covid time, in here used to install almost a thousand tourists waiting for sunrise.
So very less opportunities to see sunrise reflected in the pond. For now, we would like to recommend to others places that you could in the peaceful one.
Where should we go to see the sunrise around Angkor Wat?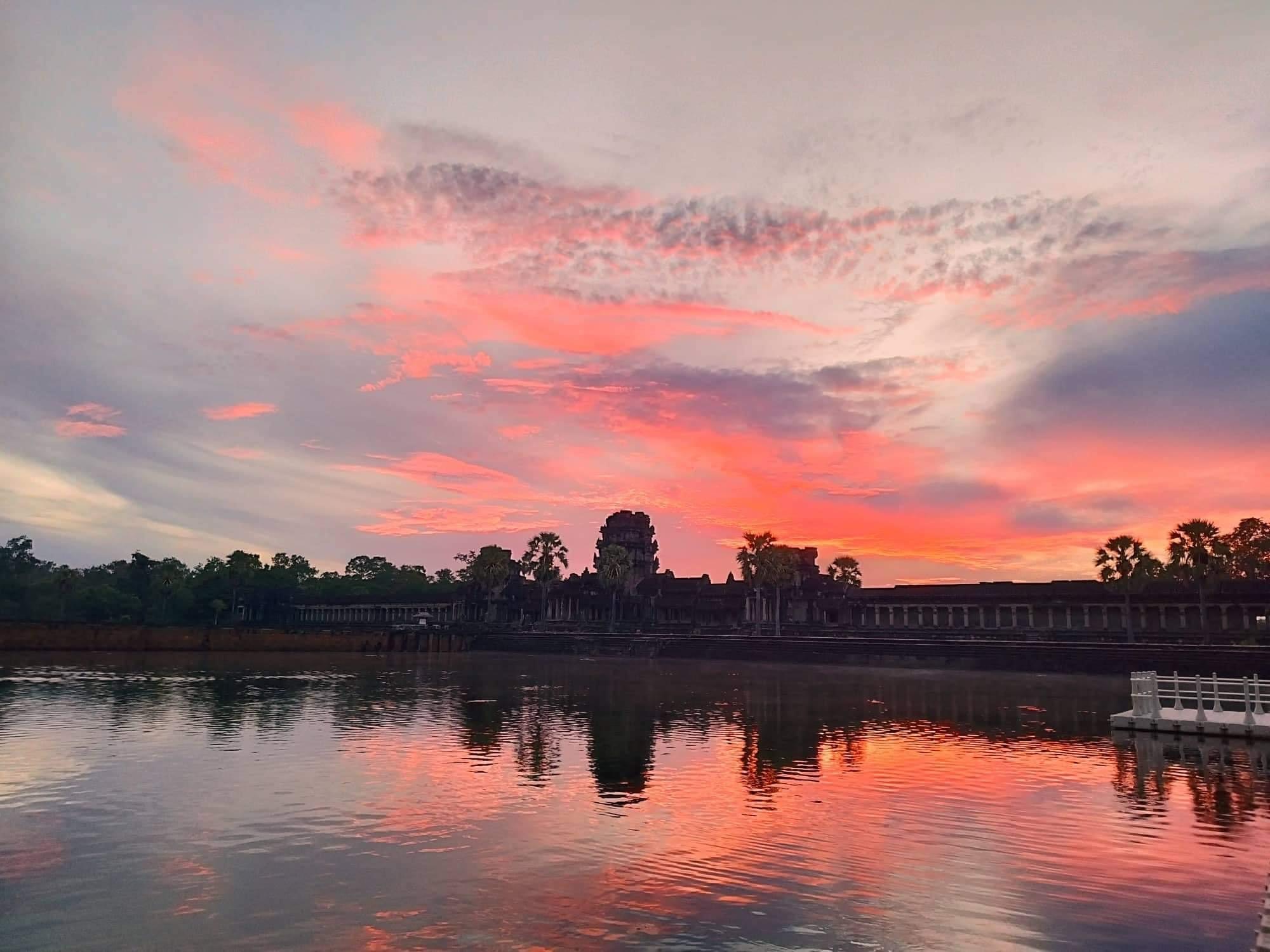 Sunrise outside of the Angkor moat along the floating bridge
Sitting here allowed you to enjoy the magnificent sunrise reflected in the moat. The moat measures 1.3 km by 1.5 km.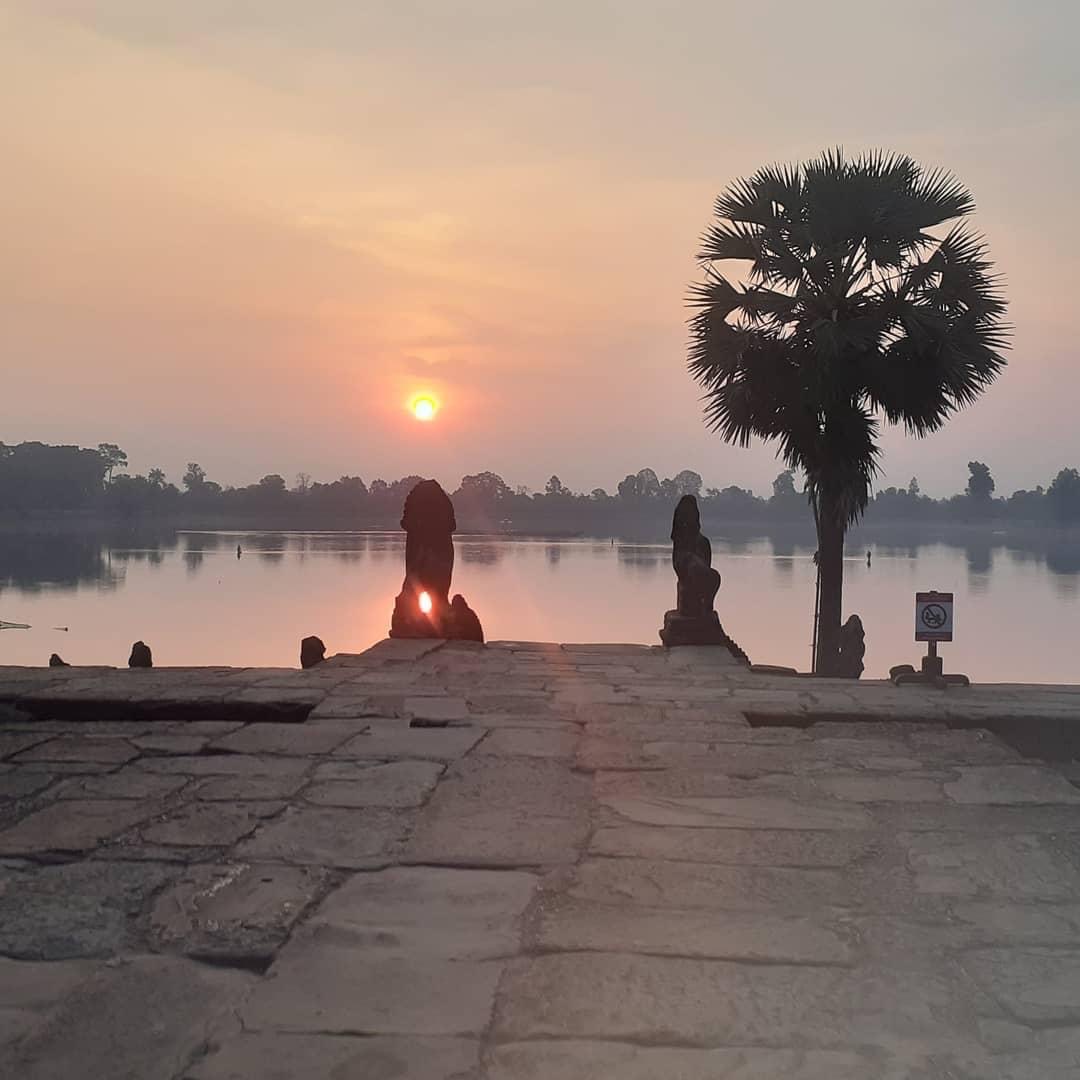 Sunrise at Srah Srang Lake(Reservoir)
Located 6km from Angkor Wat to the eastside. Srah Srang is a baray or reservoir in Angkor. It was built by King  Rajendravarman II during the mid-10th century. And re-edited by king  Jayavarman VII at the end of the 12th century